Today we are gonna talk about expanding our homes living area, by adding a sunroom.
A sunroom is typically attached to the house, and accessible from the indoors.
A sunroom is comfortable no matter the weather conditions.
Let's get started.
In this example, our sun room will be constructed with 5 walls. We will then add a door, and finally some windows. This will be drawn off of the existing Den.
Use the Wall tool to draw in your sunrooms walls to the desired dimensions.
We want the room to be 12 X 13 Ft, with a beveled edge.
Next add in a door using the Door tool.
Finally, add in your windows with the Window tool.
Once you sunroom is completed, each item, like the windows and doors can be modified independently.
You can also change the amount of Grills in each window.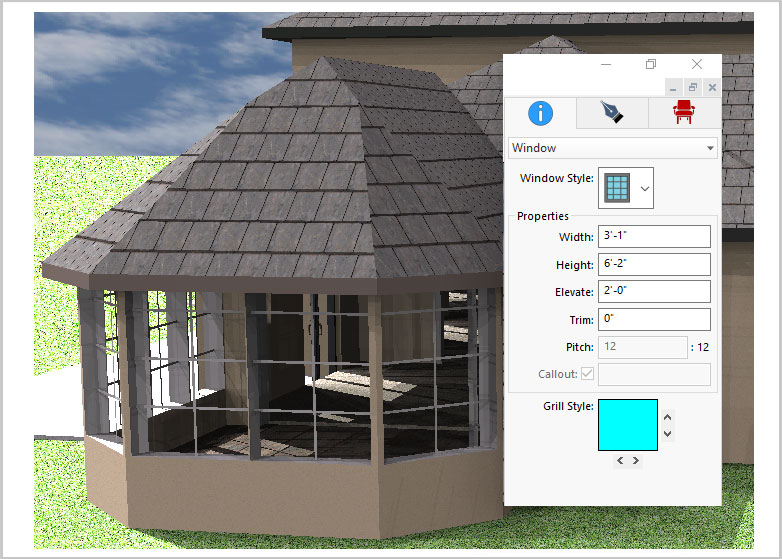 As you can see, with Punch Software products, it is easy to do a home renovation, or build an add- on such as a Sunroom.