1. Select the cabinet icon at the top of the screen 
2. Let off the mouse, then click and hold on the wall, and drag it to the side of the wall on which you want to place the cabinet.
Now select the "Selection Tool " and select the cabinet where it touches the wall. It should now be highlighted.
3. Change the cabinet type from the inspector/properties box.
Next select the "Base Cabinet" button, to modify the cabinet further.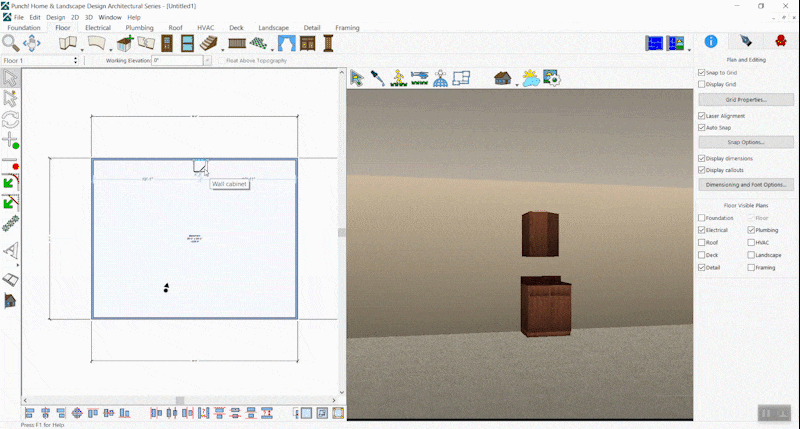 Note
If the cabinet does not attach to the wall, it is because it is an Island, and you will only have 3 choices, in the drop-down menu.